Taryn Fox feels that the many good and bad experiences she has had in life have helped her to develop greater insight, understanding and – most importantly – empathy.
The 'bad' experiences have included divorce, weight issues, low self-esteem, lack of confidence, self-doubt, betrayal and past corporate career difficulties. Taryn believes these have helped her to identify with people from all walks of life.
Taryn's coaching motto is "Be the Change". Her coaching sessions are conducted in a supportive, caring, inspirational and empowering way. She fully dedicates herself to challenging and growing her clients to become the best version of themselves.

Name of Practice: Taryn Lee Life Coaching.
Where: Drummond and Hillcrest, KwaZulu Natal.
Born: 1985.
Qualifications: Lets TEFL English Teaching Certificate; New Insights Certified
Life Coach (PRO level).
Specialises in: General life coaching.
Unique Selling Proposition: Will coach outside of normal business hours
and over weekends. Free goal setting session and consult on what you can
expect and look forward to on your life coaching journey.
Fees:
R300-R399 per session. Free goal setting session. Discount offered
on referrals.
Coaching Body Membership:
No.
Contact:
click here

Taryn Fox, New Insights Certified Life Coach (PRO level)
My story: Who I was then and who I am now:
I wish I knew what I know now …. back then.
I went through the majority of my life living with a very negative and toxic mindset where I felt life was out to get me. I would listen to happy and positive people around me and I would always think that they were exaggerating and lying to themselves and others. I also believed that maybe they were special and that life had exempted them from all the hardships …. I felt that I got my share plus theirs.
I struggled with so many difficulties, one being my parents' divorce and the shattering of my idyllic childhood. This tragedy propelled me into a dark downward spiral where I was the victim but never the survivor. I chose to carry all these feelings and emotions with me on my life journey.
I allowed so many external factors to define me as a person and as a result I ended up spending my teenage years and early 20s being miserable, badly overweight and negative, which cost me my confidence, self-worth, happiness, life opportunities and relationships.
I got married at 25 and divorced at 28. I worked for the sake of having a job, and basically roamed through life feeling aimless and miserable. I would compare myself to everyone else and looked upon them with jealously and resentment, believing that I would never have anything close to what they had.
I tortured myself for a long time!
Looking back now, I am grateful for having had such a tough walk. Through it I developed a real empathy and understanding for people and their struggles and I am now able to relate to people from all different walks of life. I love helping and offering advice and listening to people and their different journeys.
It was through that, that I discovered the view I had on others' lives couldn't have been further from the truth. I knew I had to change my mindset and embarked on my own personal development project. I joined a bootcamp and lost my weight with hard work and determination …. got a job with a very elite insurance broker and started to get my "stuff" together … but I still wasn't completely happy. I was still allowing the past and people to define me. I had an empty void that I needed to fill but couldn't put my finger on how.
One day I was having a discussion with my dad and he said that he really valued my advice and that I truly spoke into his life on all levels. He said he loved the fact that he felt safe and comfortable disclosing issues he was struggling with and that he never felt judged and always left our discussions feeling better and more positive. My dad felt that I had perhaps missed my calling and jokingly said "you should have been a life coach or something". I laughed and went about my life. He hadn't been the first to say that, nor would he be the last.
Some years ago, after much deliberation and procrastination, I finally enrolled with New Insights and embarked on my magical journey of training o become a life coach. I am now extremely proud to have achieved New Insights certified life coach (PRO level) status.
It was the best investment I could ever make in myself, not only did I find my true-life purpose, but it helped me uncover and eliminate destructive behavioral and thinking patterns that I had firmly put in place and believed in. I was also given my very own "toolbox" which had all the specific tools and scientifically tested techniques to use.
To date, I have accomplished every goal I've set. I cannot believe how my life has transformed and how I have become the best version of me. I love my life and every person in it. I view my life holistically and find the positive in every situation, be it good or bad. I am free from the shackles that held me down for most of my life and I am proud to say that I am now one of those happy, positive people. Don't get me wrong … we all have bad days … the difference now is that I understand that. I take important lessons from all my experiences. I don't allow situations or people to define me and, most importantly, I am able to recover quickly from any 'hardships'.
I wish I knew what I know now back then – what an amazing happy journey it would have been!
Nevertheless, the beauty is I have proven that one is never too old to start over and live the life one dreams of.
My coaching philosophy:
My life coaching motto is "Be the Change"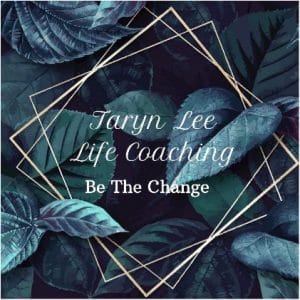 I would be honored to assist you on an amazing life changing journey.
All my coaching sessions are conducted in a supportive, caring, inspirational and empowering way.
You are guaranteed complete confidentiality and guidance from me.
I dedicate myself to challenging your barriers and helping you grow to become the beautiful person you really are.
Request for Me as Your Life Coach

To request me as your life coach, please enter your details on the contact form (making sure to choose my name from the dropdown list of coaches) on the Request a Coach page.
Name of Practice

:

Taryn Lee Life Coaching.

Coach Gender

:

Female

Year of Birth

:

1985

Practice Location

:

Drummond and Hillcrest, KwaZulu Natal.

Coaching Medium

:

Face-to-Face, Remote (e.g. Telephone/Skype/Zoom, etc.)

Qualifications

:

Lets TEFL English Teaching Certificate; New Insights Certified Life Coach (PRO level).

Speciality/Niche

:

General life coaching.

Unique Selling Proposition

:

Will coach outside of normal business hours and over weekends. Free goal setting session and consult on what you can expect and look forward to on your life coaching journey.

Languages Spoken

:

English